Awaken, Enliven & Renew «Christina Ann Sullivan and  Hannah Papp
Awaken, Enliven & Renew
Weekend Retreat |October 23-25, 2015
Awaken your senses, Enliven your soul & Renew your mind…
Come join Christina Ann Sullivan and Hannah Papp  for the ultimate experience: a weekend retreat that allows you to release stress, balance yourself in the present and create future plans that support your highest potential. You will awaken from coping with what life gives you, enliven yourself by connecting with nature, your driving desires and kindred spirits, and renew your present with focus exercises that set you back on the path to realizing your personal destiny.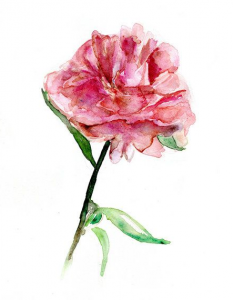 Many of us have experienced changes and challenges out of our control during this past year. It has been all we can do to keep our footing and hold our ground as external forces direct us. This retreat weekend provides the opportunity to hit the reset button. Clear the chaos, connect with nature, reconnect with your inner voice and source the road ahead for the final quarter of the year from an authentic, calm place. Manifesting the life that serves your highest good is possible when you are in balance. Clear the clutter in your mind, heart and soul and breathe new life into your being. Become empowered and inspired to create future plans from a place of authenticity. Nurture and replenish your mind, body and spirit by communing with nature and bringing your inner world back into balance.
The Awaken, Enliven & Renew Retreat presents the added bonus and rare opportunity to enjoy the tranquil setting of a monastery located an hour outside The Holy City of Charleston, SC.  Learn more about the retreat, below:
The Setting…
Springbank Retreat Center is sited on a former plantation built in the 1780s. The grounds have experienced profound healing for the last few decades under the stewardship of the Adrian Dominican Sisters, who were awarded the deed on the condition that it be used as a retreat center.  They have carefully created an eco-tourism destination an hour from Charleston, SC.  The grounds include A Grandmother Tree (a Live Oak estimated to be 800-1100 years old), the Cosmic Walk (a nearly 2 mile forested meditation walk that takes you through the cosmic creation of life), a Medicine Wheel, labyrinth, teepee, gazebo and outbuildings that include comfortable lodgings for guests as well as spacious classrooms and an incredible chapel and sanctuary. Classes will be held at most of the sites on the grounds, allowing you to fully enjoy and experience the magic of the property.
Meals…
All participants will enjoy dinner on Friday night, three meals on Saturday, plus breakfast and lunch on Sunday.  Each meal will include a vegetarian option.  Our chef for the weekend will customize our menu and will create delectable feasts to nourish the soul and pleasure the palate (please let us know if you have any dietary requirements or preferences)! Breakfast will be served daily in the breakfast room and we will eat dinner together in the dining room. Meal supplements, snacks and personal items can be stored in your own kitchens as well.
If you're flying in from out of state, please plan on arriving to Charleston International Airport and renting a car to drive out.  If several of you are coming together, it will not be necessary to rent multiple vehicles as you won't need the car at the retreat itself, so please feel welcome to carpool together.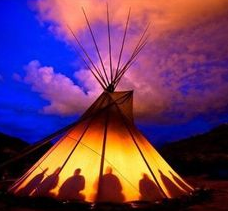 Friday Night: Arrivals, orientation and dinner, with possible bonfire (weather pending)
Saturday morning: 3 classes in the sanctuary aimed to release stress & tension in the mind & body
Saturday afternoon: 3 classes outdoors and in outbuildings (gazebo, teepee, etc.) aimed at connecting with your personal truth and your higher self
Sunday morning: a 2 part workshop setting intentions for the new present moment that best supports creating the life you love.
Cost: $499
Registration fee includes accommodations, meals, course materials and all classes.  This group will be reserved to a small number of participants to create an intimate gathering for more personal work. Spaces are offered on a first-come basis. We would love for you to be there!
Take Time for You! Register now! "http://buytickets.at/kathyslifeflow/36214" "Buy tickets for Awaken, Enliven, Renew Retreat Weekend"
Your hosts…
Christina Ann Sullivan is a Certified Soul Coach®, Past Life Regressionist and Certified Reiki Master in USUI SHIKI RYOHO. She is a practicing professional Akashic Record reader and a Certified Medicinal Aromatherapist. In her private practice Kathy's Lifeflow, named for her beloved sister who passed away in 2007, Christina helps clients with coaching, reiki healing, past life regression, soul journey and intensely aided and supported personal work. Christina's personal story of surviving her sister's illness and death is chronicled in Women Living Consciously Book 2.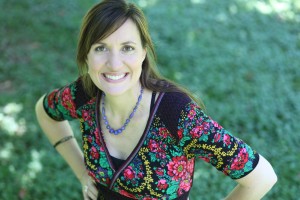 Hannah Papp is a Certified Soul Coach®, Past Life Regressionist and Certified Advanced Reiki practitioner in the USUI method. She is the founding organizer of the NoVA Mind, Body & Spirit MeetUp group and facilitates bi-weekly classes under the Inspired! Intuition series, as well as a bi-weekly Metaphysical Mondays discussion group.  Her first book, The Mystical Backpacker: How to Discover Your Destiny in the Modern World, was released May 5, 2015 by Simon & Schuster